BLUETTI PowerOak EB150 Portable Power Station | 1000W 1500Wh
KSh169,800.00
KSh265,500.00
On sale
---
1500Wh capacity,1000W rated power (1200W surge power)
Multi-Outputs for Various Power Needs
Solar/AC/Generator Recharge
2500+ Long Life Cycle
Solar Input: Max.500W, OCV 16-60V,Current Max.10A, MPPT
---
Fully Charged in
---
30 Days Price Protection Guarantee
BLUETTI guarantees that we will refund you the difference if you find a lower price from us within 30 days of your purchase.
Notes:(To get the price differences for your order, the following requirements must be met)
1. Valid purchase history within 30 days.
2. Take a screenshot of the lower price and email us, we'll refund the differences as soon as we confirmed it.
---
2-year Hassle Free Warranty
Lifetime Customer Support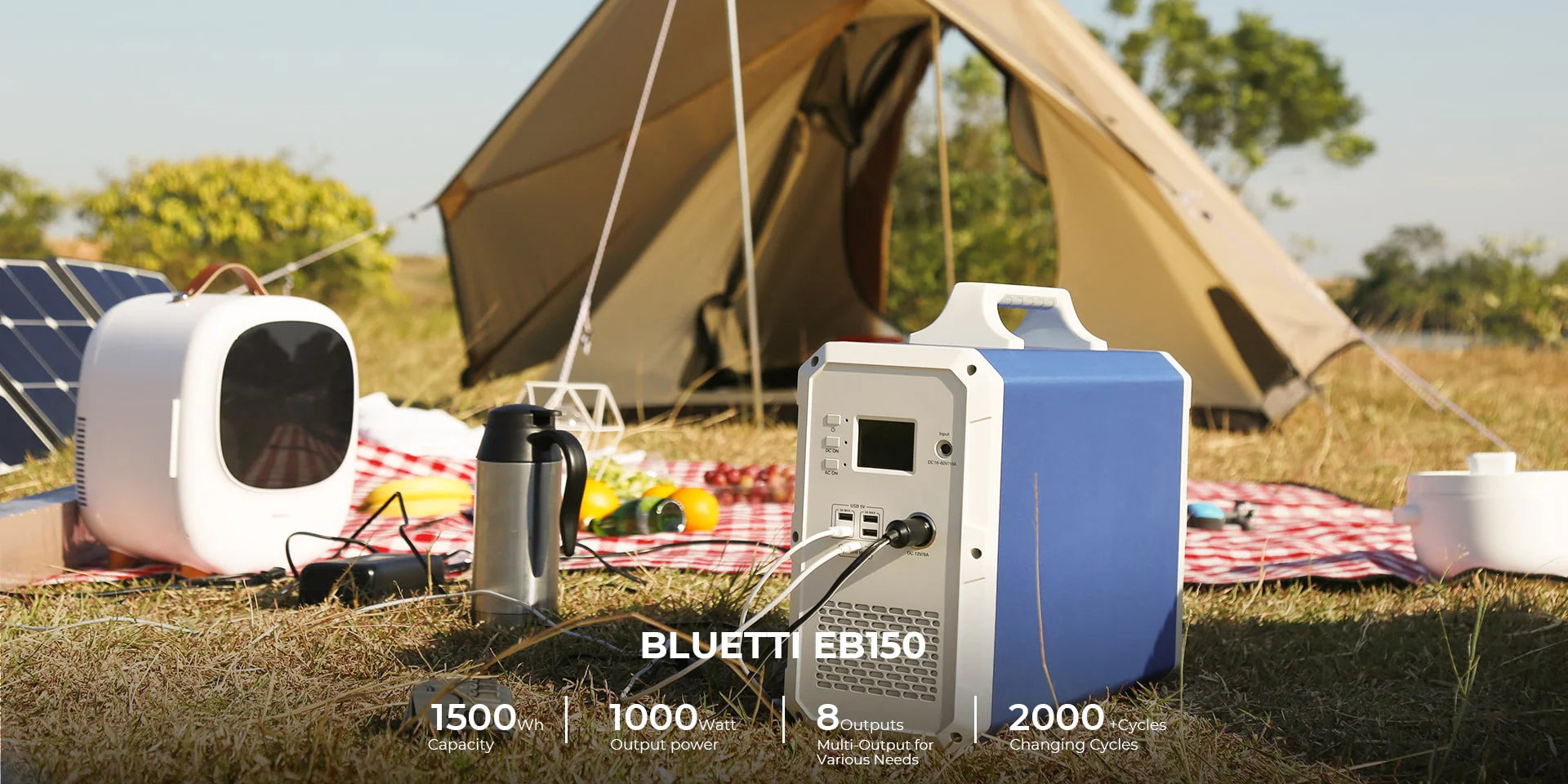 MEET ALL YOUR NEEDS, EVERYWHERE.
BLUETTI EB150 The Solar Power Station has a high battery capacity of 1500 Wh/1000 W. It is designed for a backup power supply in case of a power failure at home or for an off-grid power supply outdoors. You can use it to charge various electronic devices (e.g. smartphones, tablets, laptops, cameras, etc.) or to power various electrical appliances with a rated power of less than 1000 W (e.g. household appliances such as LED lights, TVs, electric tools, mini fridge, etc.). Be aware of the potential danger of a power cut. A sustainable power supply can even save lives.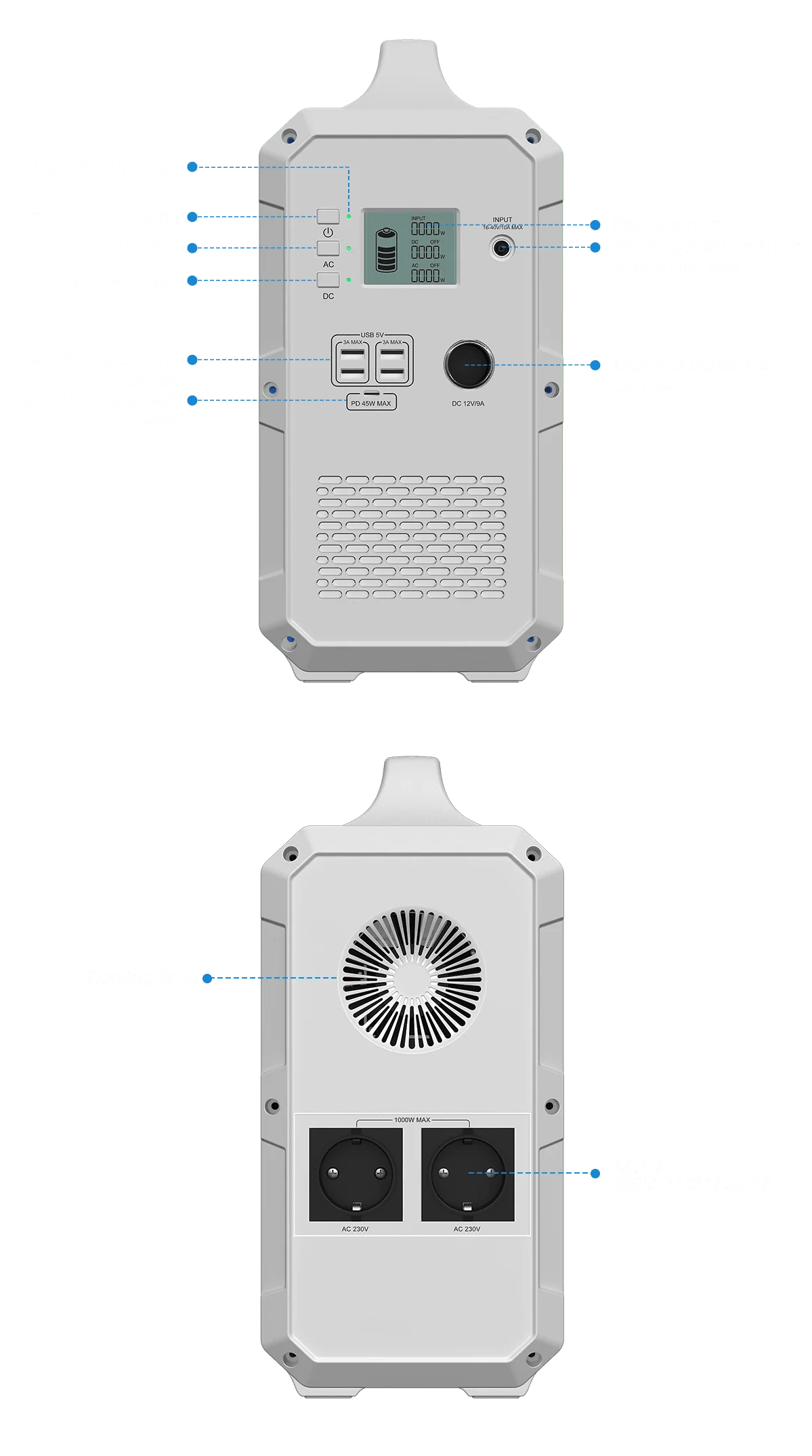 APPLICATION SCENARIOS
The EB70 portable power station was born from ultimate innovation and stay-of-the-art technologies. It features the 1000W power inverter and 716Wh LiFePO4 battery pack, which is enough to power your essentials on the road or during power outages.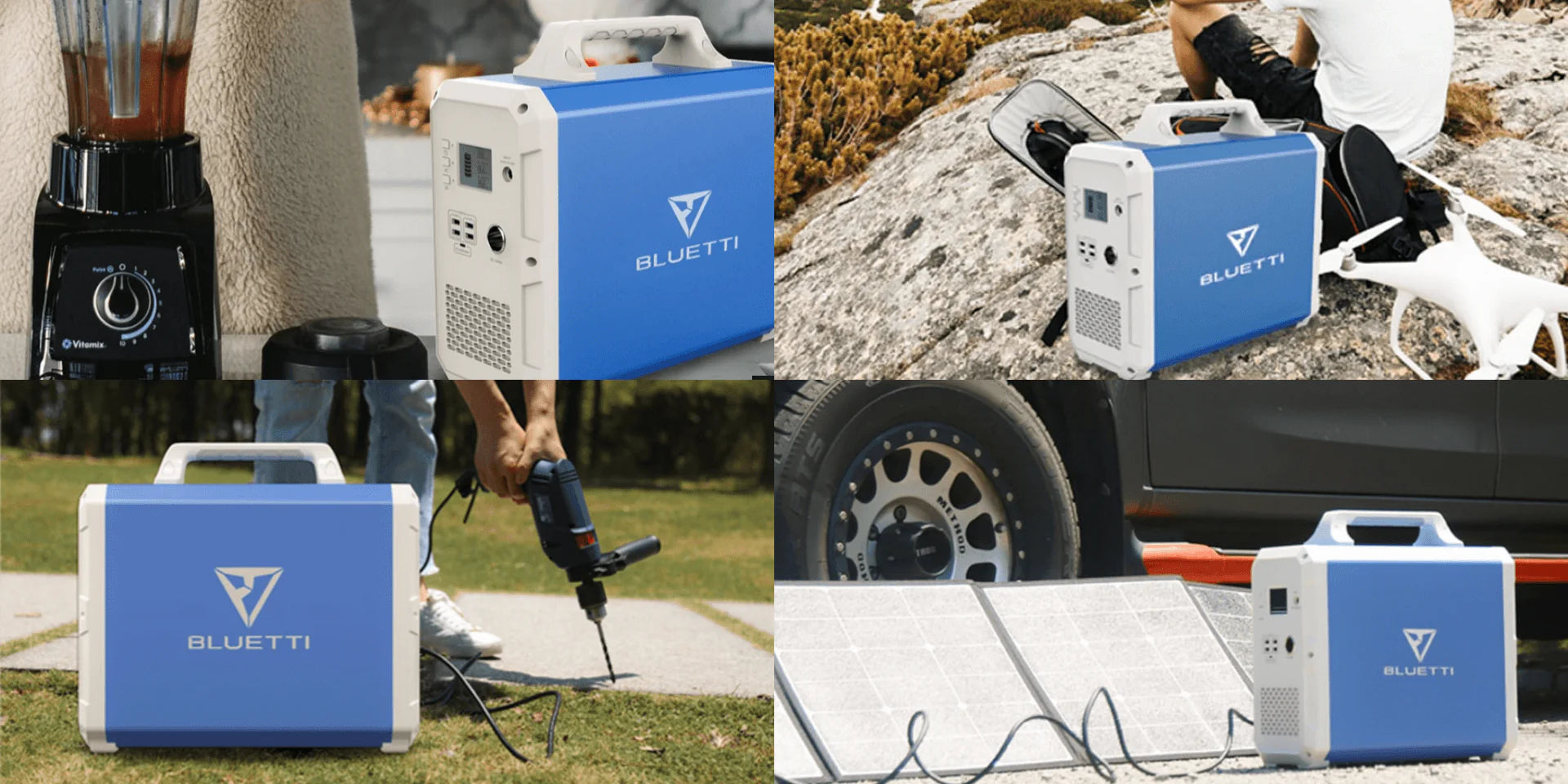 HOW CAN YOU CHARGE WITH SOLAR POWER?
Solar panel (recommended outdoors): ≈3.5-4 hours (when using 2 * 200 W solar panels at the same time in full sun).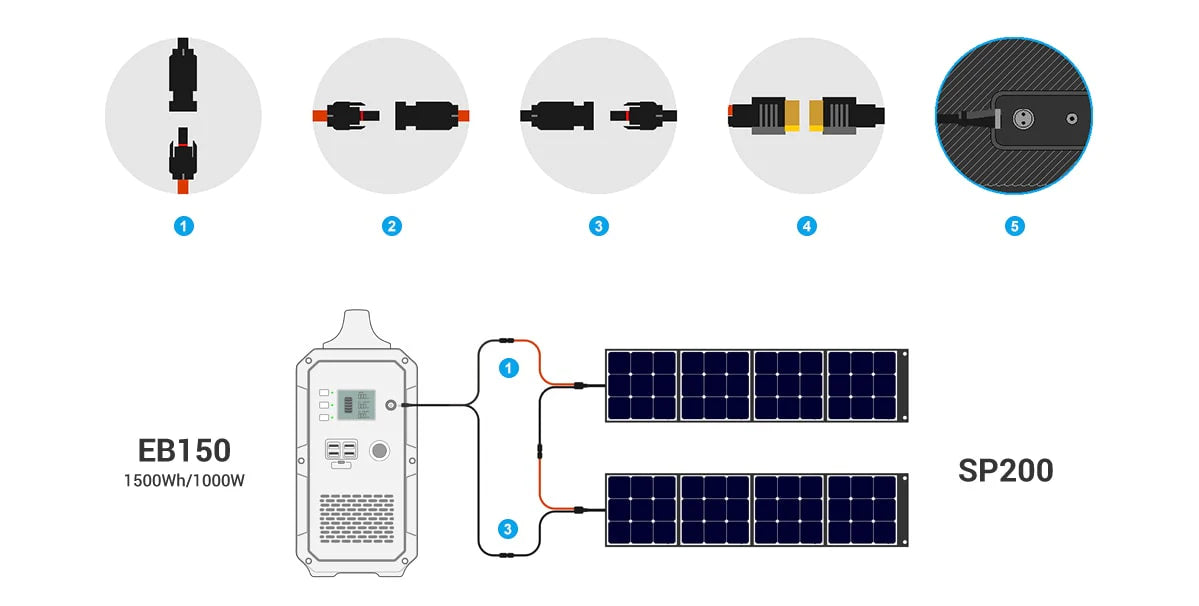 AC AND SOLAR CHARGING
The EB150 portable solar power station (EU version) can be charged with a solar panel. (the open-circuit voltage must be 16 V to 60 V at max. 500 W). The solar panel is not included in the scope of delivery. Higher panel power = shorter charging time, e.g. 2 × 200 W panel (SP200) in series: approx. 4 hours. This Power Station can be fully charged in 8 hours by plugging it into the mains.

Specifications
BATTERY INFO
---
LiFePO4 (Lithium Iron Phosphate)
---
2,500+ Cycles to 80% Original Capacity
---
Recharge to 80% Every 3-6 Months
---
MPPT Controller, BMS, etc.
---
OUTPUT
---
Full Bright/Half Bright/SOS Flash Mode
---
INPUT
---
200W Max., VOC 12-28V, 8A
---
12/24V from Cigarette Lighter Port
---
RECHARGE TIMES
---
fully recharge from 0-100% in 5-6 hours.
---
fully recharge from 0-100% in 7-8 hours.
---
12V/24V Car Outlet (100W/200W):
---
GENERAL
---
12.6 x 8.5 x 8.7 in (32 x 21.6 x 22.1cm)
---
CEC, DOE, FCC, QC3.0, CA Prop 65
---
How-to
A useful guide to making the most of it all.
Product Application
The Professor reviews the BLUETTI EB70 power station
What can you actually use BLUETTI EB70 for?
EB70 Portable Power Staions Review
EB70 | Power Station Tutorial
EB70 | Charging Tutorial